CONTACT US
ADD:china shandong zibo boshan
TEL:86 533 4179177/4400277
FAX:86 533 4179177
WEB:www.bsrszjb.com
About us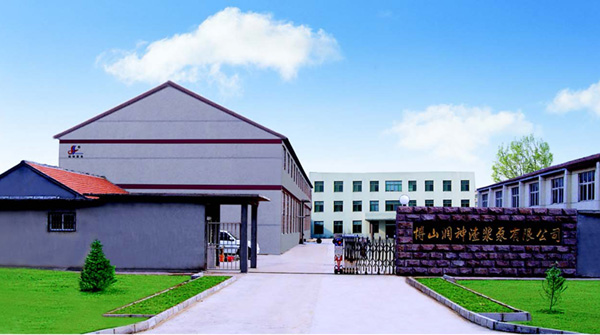 Located in beautiful landscape tourism city---Shandong Boshan, Zibo Boshan Runshen Slurry Pump Co.,Ltd. is a professional manufacturer specialized in producing various kinds of pumps, such as GMZ high efficiency and wear well slurry pump¡¢flue gas desulfurization pump used in power plant¡¢special pump for pressure filter¡¢special pump for aerocrete¡¢YZ series submerged pump without maintenance£¨high tmperature resistance 500¡æ£©¡¢YW series long-shaft submerged pump(0.5m-10m)¡¢stainless steel submerged pump¡¢alkali pump as well as vacuum can for pump and CHX series core extractor for heat exchanger. With a 18,000 sq.m. floor space, of which, 3000 sq.m building area, our company owns an abundant technical force, of which, 30 engineers and technicians¡¢5 senior engineer, and equipped with completed technical equipments, and so we have a wide range of work, such as cast iron¡¢cast steel¡¢heat treatment¡¢machining¡¢assembly as well as detection, the year throughput can be up to 3000.
Adhering to the principle of¡± Based on the advanced technology, propel the composite competitive ability according to international convention¡±, our company makes great efforts to develop into cross-region¡¢multi-industry and high science and technology group.
With the support of CAD design technology for new products, adopt CNC lathe for machining and fine casting as well as resin bonded sand casting for cast.
With advanced pump detecting center and abundant technical force as well as advanced technical equipments, our company holds the leading position in slurry pump¡¢decarbolizing pump and special pump for press filter.
Pursuing the tenet of ¡° Quality first¡¢Customer supreme¡± and the operational principle of ¡° Strive by quality¡¢development by products and efficiency by management¡±, we try our best to realize ¡° Improving one generation¡¢developing one generation¡¢producing one generation and reserving one generation¡±, ensure to satisfy the customer requirements and provide the customers with perfect service, so we have established completed quality management system being put
into practice according to GB/T19001-ISO90001.
Successively, our company has been rewarded with ¡°Ten top well-know brands in china Slurry pump¡±¡¢Resound branch in china core extractor ¡° and ¡°Recognized and resound brand in china desufurizing pump ¡°, and so our products have been used in many industries, such as electric power¡¢mine¡¢metallurgy¡¢chemical engineering¡¢gold mine and aeroconcrete and so on, specially the GMZ slurry pump used in the longest tunnel in Asia and GMZ desulfurization pump used in Taishan power plant, all of then were award with high appraisal.
By the ¡°RUNSHEN¡± registered trade mark, our products are well known at home and abroad market with a perfect selling network, so we can provide the customers with good and satisfying service.
Based on the ¡°Topping technology¡¢topping product¡¢topping service¡±, our company has established technical and trade cooperation with all circles colleagues ¡¢designing institute and academic institution at home and abroad for proving our customers with more and better pump products.
¡¡